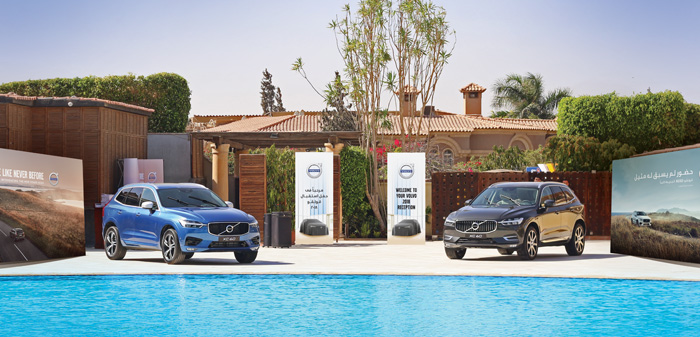 Volvo XC60's beautifully launched in Kattameya Heights
With the presence of Eng. Hisham Ezz Elarab; Chairman of Ezz Elarab Group, Ayham Semaan; Group Marketing Director, Ahmed Al Shamy; Volvo Brand Manager and the media, Ezz Elarab launched its latest Volvo model within the category of SUV cars; the all new XC60 Which is equipped with a turbo-charged engine class (T5) and a capacity of 2.0 liters capable of generating 245 horsepower and torque up to 350 NM.
The car came in three categories; The first category was named "Momentum" at a price of LE 1,190,000, the second category came with the name "R-Design" at a price of LE 1,290,000, the third and last category came with the name of "Inscription" at a price of LE 1,390,000.
Ahmed Al Shamy pointed out that the car will be delivered to customers in August and will be 2019 model.
Find More